Teaming up for more sustainability.
Climate Austria helps you improve your carbon footprint. By teaming up, we can widely eliminate your personal sources of emissions such as electricity consumption, heating energy, hot water, as well as car and air travel.
This is how it is done: as a first step, use the emissions calculator to determine your current emissions level. Then offset your unavoidable CO2 emissions by financially supporting domestic and international climate protection projects in which Climate Austria invests.
CO2 neutral flights.
Every trip, whether it's for pleasure or business, causes CO2. Especially if you travel by plane. Use Climate Austria to calculate the CO2 emissions associated with your air travel and offset them by making a voluntary contribution.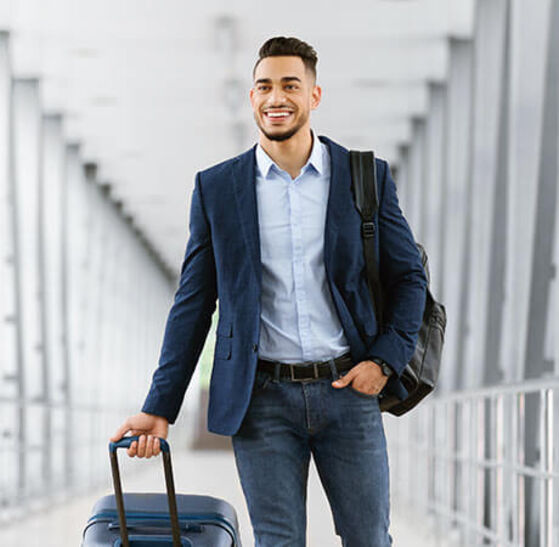 Climate protection for businesses.
Climate Austria offers companies customized compensation solutions for processes, mobility, and energy consumption. In addition, Climate Austria provides options for organizing climate-friendly events such as company celebrations, trade fairs, and conferences.