Climate Austria collects your contributions and uses them to support high-quality Austrian and international climate protection projects. All projects are selected according to very strict standards. Climate Austria ensures that your money will go exclusively towards climate protection projects that help avoid emissions. In our work, we place a lot of emphasis on the selection of climate protection projects that have positive ecological and socioeconomic side effects in addition to offsetting emissions.
For the purpose of CO2 compensation, Climate Austria compiles a special portfolio that covers Austrian and international climate projects. The areas of renewable energies, energy efficiency and switching energy sources from non-renewable to renewable energy are given priority.
Details on our project portfolio can be found in our annual report.
With your contributions, Climate Austria supports innovative climate protection projects in Austria. Below please find a few stand-out projects:
LebensGut Miteinander
The association LebensGut Miteinander is a joint project in Rohrbach an der Gölsen, 60 km southwest of Vienna. The association members organize an agricultural property as a development and experience space for fulfilling, intergenerational living together and working on the basis of common values. At the farm, agriculture, childcare, educational and cultural services and sustainable health care are combined to form a new community. For heating, the building was equipped with a wood heating system with micro-grid for self-supply, which was supported by Climate Austria. Compared to an oil heating system, this saves approx. 56.000 liters of heating oil annually and avoids around 203 tonnes of CO2 a year.
Alpine hut Hochweißsteinhaus in Carinthia
The Hochweißsteinhaus at the Karnische Alpenhauptkamm in Carinthia is one of the many alpine huts of the Austrian Alpine Club. At an altitude of 1,868 meters, up to 60 people can be accommodated here during the season. The lodge derives its electrical energy from a 8kW peak photovoltaic system, which charges a lead-acid battery bank at 48V and 2100Ah. From this, the energy is taken with a three-phase inverter, which makes it possible to operate the cable car and the dishwasher on the batteries. If this is not enough, there is still a 30kW combined heat and power plant operated by rapeseed oil in the generously designed engine room. The waste heat of the heat engine is used for hot water and sewage sludge drying. Thanks to the project supported by Climate Austria, around 13 tonnes of CO2 emissions can be avoided every year.
Sportunion Waldneukirchen
Sportunion Waldneukirchen, a sports club, was established in 1970. Dating back to its inception, it has been implementing comprehensive sports promotion projects among the local youth. The intensive use of the club house and the increasing number of sports enthusiasts resulted in an increased use of hot water, which had an important impact on the club's water bill. A solar water heating facility built with the support of Climate Austria with a total panel surface of approximately 25 m² helps reduce energy costs and improves the environmental impact. The project helps save approximately 1,400 liters of heating fuel per year. In total, 99 tons of CO2 emissions will have been avoided during the project's 20-year lifespan.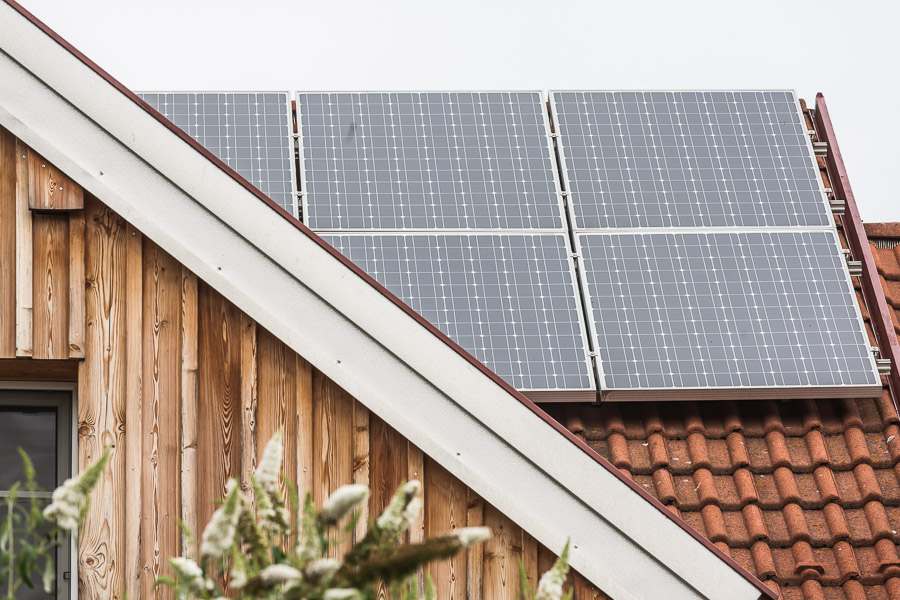 Small hydro power plant for the energy supply of Gollinghütte mountain hut
Gollinghütte mountain hut, run by the Preintaler Alpine Society (1,643 MASL), is an important base on the Lower Tauern ridgeway. On average, it welcomes 2,700 overnight guests every year. To ensure eco-friendly energy supply for the hut, a hydro power plant was built at the Steinriesenback creek with the support of Climate Austria. It achieves an annual CO2 reduction of 21.26 tons. The power plant has a head of 150 meters and a power of 11 kW. It provides power to the hut's service cable railway, the circulation pump for the fully organic sewage treatment plant, hot water production as well as lighting, refrigerator and kitchen appliances. The hut is located in the Klafferkessel conservation area, which is why running a sustainable and eco-friendly operation is especially important there. Thanks to this initiative, a total of 319 tons of CO2 emissions can be avoided over the useful life of 15 years.
Sustainable energy supply for Naturfreundehaus Knofeleben mountain hut
Naturfreunde Wien Tourismus- und Freizeitanlagenbetriebs GmbH built the Naturfreundehaus Konfeleben, a mountain hut located at 1,250 meters above sea level in Reichenau/Rax. The source of energy is the hut's own photovoltaic facility. To generate heat, a wood-based heating system was put in place with the support of Climate Austria. It heats a total surface of 370 m². Compared to oil-fired heating, this saves approximately 5,800 liter of domestic heating oil per year. Extrapolated to the useful life of 20 years, a total of 403 tons of CO2 emissions can be avoided.
In 2014, Naturfreunde Wien Tourismus- und Freizeitanlagenbetriebs GmbH built the Naturfreundehaus Konfeleben, a mountain hut located at 1,250 meters above sea level in Reichenau/Rax. The source of energy is the hut's own photovoltaic facility. To generate heat, a wood-based heating system was put in place with the support of Climate Austria. It heats a total surface of 370 m². Compared to oil-fired heating, this saves approximately 5,800 liter of domestic heating oil per year. Extrapolated to the useful life of 20 years, a total of 403 tons of CO2 emissions can be avoided.
Below please find a few stand-out projects:
Cooking Stove – efficient cooking
The "CO2-efficient cooking with Cook Stoves" project is being implemented around Kisumu, the third-largest city in Kenya. These energy-saving stoves are built in villages for local families. Thanks to these stoves, CO2 emissions are reduced by more than 50 % compared to traditional open fires, which also reduces harmful smoke in people's homes. Since this reduces the need for firewood and thereby helps avoid deforestation, the annual CO2 savings per cooking place amount to three tons of CO2 emissions.
Forest protection – the Mai Ndombe Projekt REDD+, Democratic Republic of Congo
This rainforest protection project, which was implemented on the west coast of the Democratic Republic of Congo, aims to create sustainable living conditions for the impoverished population. This reduces deforestation and forest damage thanks to a series of activities, including the introduction of sustainable agriculture and forestry in an area that is deeply affected by deforestation and poverty. In addition, this project supports health centers, schools and micro businesses run by local families. Special protection measures have been put in place to protect endangered species such as chimpanzees and forest elephants. This project was implemented in accordance with the REDD+ recommendations by the United Nations and approved by the Verified Carbon Standard (VCS) and the Climate, Community and Biodiversity Standard (CCBS Gold Level).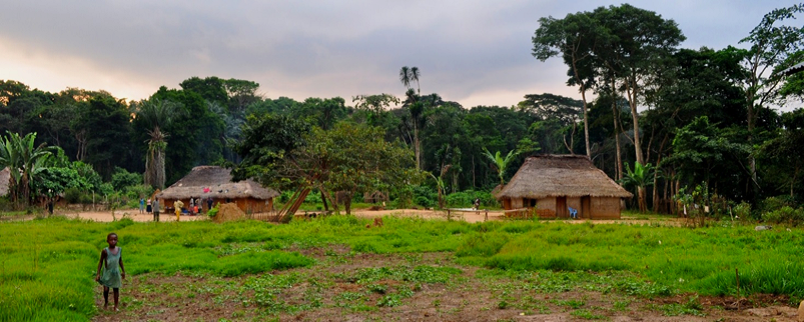 STANDARDS FOR AUSTRIAN PROJECTS
When assessing Austrian climate protection projects, we apply criteria that correspond to the standard defined for environmental subsidies in Austria by the Austrian Federal Ministry of Sustainability and Tourism, both for evaluating projects and for monitoring them. Projects are assessed and evaluated relying on stipulations regarding environmental subsidies in Austria which have been defined in the Austrian Environment Subsidies Act, the guidelines for environmental subsidies in Austria as well as in pertinent informational leaflets (www.umweltfoerderung.at/detailinfo).
Climate Austria will support Austrian climate protection projects if they meet the above-mentioned project standards and if, in addition,
the total reduction is unequivocally and logically attributable to the project in question,
the support by Climate Austria is the decisive incentive for the implementation of the project and
the timeframe in which the project can reduce emissions has been clearly defined
The timeframe for the calculation of reduced or avoided greenhouse-gas emissions will depend on the technical useful life of the project initiative in question. CO2 emissions offset by Climate Austria are compensated for with emission reductions from projects that are implemented at the soonest possible time. Unlike our international project portfolio, we do not generate any "tradeable" emissions reduction units.
Contributions will be paid out after the project in question has been implemented. This ensures that the projects are actually put in practice and that no financial project risk is taken. Project owners must run their projects in a sustainable manner. Austrian projects that Climate Austria relies on for offsetting purposes receive support exclusively from Climate Austria. KPC ensures that the tons of greenhouse gases reduced or avoided by these projects are used for CO2 compensation purposes. The conditions for financial support correspond to those for environmental subsidies in Austria. This helps ensure, among other things, that there will be no competition between public and private support mechanisms and that the voluntary contributions from Climate Austria won't replace, but rather complement public funding.
STANDARDS FOR INTERNATIONAL PROJECTS
Climate Austria supports climate protection projects that meet a variety of recognized international standards.
Gold Standard (GS):
The world's strictest certification standard is the Gold Standard. It requires meeting a number of additional criteria in accordance with the CDM standard. These criteria have been designed to guarantee sustainable development in the countries where the projects are implemented. The Gold Standard certifies both climate protection projects that result in tradeable emissions reductions such as GS VERs (Voluntary Emission Reduction or Verified Emission Reduction), GS CERs from CDM projects as well as GS VCS from the voluntary market.
Verified Carbon Standard (VCS):
The Verified Carbon Standard (VCS) is an internationally recognized standard created, among others, by the International Emissions Trading Association (IETA) and the World Business Council for Sustainable Development (WBCSD). Given the increasing tendency towards transparency during project assessment procedures and the closer collaboration with the Gold Standard, this standard has become increasingly relevant on the voluntary carbon market.
REDD+ (Reducing Emissions from Deforestation and Degradation) - protecting the rainforest in developing countries
The standard for emissions reduction from deforestation and degradation in developing countries is a climate protection tool introduced at the UN Climate Change Conference in Bali. It makes the preservation of large forests for carbon storage purposes a financially attractive option. REDD+ projects can additionally be verified with the Climate, Community and Biodiversity Standard (CCBS).
CDM certificates:
For climate protection projects in developing and emerging countries under the Kyoto protocol, one of the internationally recognized standards is the Clean Development Mechanism (CDM). Under this mechanism, climate protection projects are scrutinized on several levels, relying on auditing authorities accredited by the United Nations Framework Convention on Climate Change (UNFCCC). The final decision to recognize a climate protection project as a CDM project is made by a dedicated body of the Convention on Climate Change headquartered in Bonn, the so-called Executive Board. For all CDM projects we propose, we have included additional quality criteria that go well beyond the standard of traditional CDM projects.
For all four standards, independent institutions evaluate the project benefit and quality and certify it.
Eligible project categories:
Construction (or retrofitting) of combined heat and power facilities
Switching the energy source in energy production facilities to renewable sources or from sources with a high carbon content to energy sources with a low carbon content, especially for existing district heating systems
Construction (or retrofitting) of power production facilities operated with renewable energy carriers (especially wind power plants, natural gas and biomass plants, hydro plants and photovoltaic plants).
Projects designed to avoid the (energetic) use of landfill gas.
Waste management initiatives that help avoid greenhouse gas emissions, especially via the energetic use of waste, ideally by also using waste heat.
Projects designed to reduce energy consumption by end users in residential buildings, public and private service buildings as well as in industrial applications and processes (including waste heat potential). Examples include switching to LED and efficient cooking stoves.
Voluntary contributions will be paid out after receiving the GS VER, VCS or CER. No financial project risk will be associated with voluntary contributions. Any GS VER, VCS and CERs will be delivered to the accounts held by KPC which are exclusively used for funds related to Climate Austria.
We will ensure that delivered emissions reductions will be used only once for the CO2 compensation agreed on with the client. Delivered emissions reductions will be adequately documented and canceled to avoid any trading or additional use.